Plasma-derived hemophilia products continue to play important role
Author: Stephanie Watson
When the first plasma-derived clotting factor concentrates were introduced in the late 1960s and 1970s, they revolutionized the treatment of bleeding disorders. People with hemophilia could not only look forward to a much longer lifespan, but for the first time they were free to travel, work and go about their everyday lives without the gnawing fear of uncontrolled bleeds.
Although early plasma-derived products were effective, they were also defective. As many people discovered in the 1970s, 1980s and 1990s, those products could transmit viruses such as hepatitis B, HIV and hepatitis C. Pharmaceutical companies responded by submitting their plasma products to a rigorous purification process, which dramatically reduced the risk of pathogen transmission. Still, when genetically engineered (recombinant) factor products first became available in the 1990s, they were seen as not just another treatment option for people with bleeding disorders, but a safer alternative that helped prevent viral transmission.
Although many people switched to recombinant products when they became available, plasma-derived products continue to play an important role today. "The main reason is that some people—generally older individuals who grew up using plasma-derived products—feel that they work better for them," says Marion Koerper, MD, professor of pediatrics, University of California, San Francisco Medical Center. She is also founder and director of the hemophilia treatment center there. Koerper participates in clinical trials that test new treatments for bleeding disorders patients. She is a member of the National Hemophilia Foundation's (NHF's) Medical and Scientific Advisory Council (MASAC).
"I think if you went back 20 years ago, people would have probably predicted the demise of plasma-derived products, but they've maintained a place in [bleeding disorders] treatment," says Ken McNish, director of hematology at Talecris Biotherapeutics in Research Triangle Park, North Carolina. Talecris manufactures the plasma product Koate, used in the treatment of hemophilia A. Plasma-derived products make up about 20% to 25% of the current US market for clotting factor, according to McNish.
A Product Primer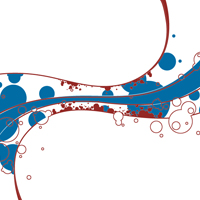 Plasma-derived products start with donated human plasma taken from carefully screened donors. Plasma is the straw-colored fluid portion of blood that remains after red blood cells, white blood cells and platelets are removed. It contains the crucial proteins needed to help blood clot. After plasma is collected, it goes through several processes to separate it into components such as factor VIII or factor IX. The processes remove potential bloodborne viruses and other infectious agents before being incorporated into the final product (see sidebar, "A Visit to a Plasma Collection Facility").
Recombinant factor products are not taken from human plasma, but are instead genetically engineered. Manufacturers first isolate the gene that makes the required factor protein and insert it into a hamster cell line. The cells are grown in culture media in the laboratory, and they produce the desired factor protein. Then the manufacturer extracts the recombinant factor from the culture and uses multiple processes to purify the product. Some of the recombinant products use other animal or human proteins during the manufacturing process and, in some cases, in the final product. As with plasma-derived products, all recombinant products undergo multiple viral removal steps.
With current manufacturing processes, there have been no cases of transmission of infectious agents with either plasma-derived or recombinant products. For some people, however, there is no choice of factor replacement products. No recombinant products are licensed as yet to treat some rare bleeding disorders such as factors II and X deficiency, or the more common von Willebrand disease. 
Efficacy
Without head-to-head research studies comparing recombinant and plasma-derived products, it is not possible to state unequivocally whether one works best overall or even in a given person, but the two classes of products are both considered effective. (In some cases, certain people, particularly young children, may have to use higher doses of recombinant products to achieve the same response.)
Although recombinant products don't carry the same theoretical risk of pathogen transmission as plasma-derived products, they can cause another complication—inhibitors. The immune system can react to the clotting factor as a foreign agent, producing antibodies, or inhibitors, which render that recombinant product ineffective. Studies are mixed on whether recombinant products increase the risk of inhibitor development compared with plasma-derived products, but people who have an inhibitor are typically switched to a plasma-derived product. Long-term surveillance will be needed to address this concern.
"It's an unproven but tantalizing issue," says Carol K. Kasper, MD, emerita professor of medicine at the University of Southern California in Pasadena. Until 1999 she served as the director of the hemophilia center there and directed its coagulation lab, which she founded. Kasper cites a study being conducted in Europe, which will randomly assign babies with bleeding disorders to receive either recombinant or plasma-derived products and then follow them closely. The results, although years away, should provide much-needed data.
Safety
Today, plasma-derived products are considered very safe, but that wasn't always the case. In the 1970s and 1980s, it became apparent that while they were saving lives, plasma-derived products were also taking them. Viruses such as HIV and hepatitis C entered the plasma supply from infected donors and affected many thousands in the bleeding disorders community.
With rigorous tests, quality checks and viral inactivation processes now in place, the risk of transmitting viruses such as HIV and hepatitis has been virtually eliminated. "The risk is extremely low at this time for known pathogens because of all the steps that the manufacturers are taking between testing the donors and testing donations, and then all the viral inactivation steps that are being applied," says Koerper.
Products using plasma donations from US citizens are considered safe; however, questions have arisen recently about plasma-collection facilities on the US-Mexico border, which bring in donors from outside the US. Jan Bult, president of the Plasma Protein Therapeutics Association (PPTA), asserts that plasma collected at these facilities is just as safe as plasma collected elsewhere in the country. It is an organization representing plasma collectors and product manufacturers based in Annapolis, Maryland. PPTA represents manufacturers of both plasma-derived and recombinant therapies. According to Bult, all Mexican citizens must pass through Department of Homeland Security checks at the border. They must show a visa, as well as proof of a permanent address and employment. Then they go through further screening at the plasma collection facility.
Still, there are some lingering concerns. "The companies [along the border] have assured us that [Mexican citizens] are subjected to the same screening procedures, the same viral testing that goes into the US plasma pool," says Donna DiMichele, MD, medical director of The Regional Comprehensive Hemophilia Diagnostic and Treatment Center at Weill Cornell in New York. She is also professor of pediatrics and public health at Weill Cornell Medical College. "So far there has not been a major problem with contamination that has raised enough concern to disqualify these procedures."
"No one should be put at risk for contracting anything through the blood supply," says Val Bias, CEO of NHF. NHF contributes to the continued vigilance by representing the hemophilia community on the Health and Human Services Advisory Committee on Blood Safety and Availability, and the US Food and Drug Administration's Blood Products Advisory Committee. Its members monitor committee meetings, recommending people who can serve on them to give a consumer perspective on policies related to blood supply, Bias says. NHF also occasionally tours plasma collection centers.
[Steps for Living: Blood Safety and Universal Data Collection]
The US Centers for Disease Control and Prevention (CDC) is also part of that continued vigilance. They regularly take samples of the blood of people with hemophilia and test it for hepatitis A, B and C, as well as HIV. If there is any question of potential infection, the CDC will work with the appropriate state public health department to investigate the source of the infection. The CDC also keeps a "bank" of blood specimens to investigate any new infectious organisms that might potentially make their way into the blood supply.
"We're trying to make sure that patients aren't getting infected through products," says J. Michael Soucie, PhD, an epidemiologist and associate director of science in the Division of Blood Disorders in the National Center for Birth Defects and Developmental Disabilities, at the CDC. "In the 10 years that we've been doing this, we've had no cases of transmission of any of these viruses that could be attributed to a product."
Making the Choice
Many doctors say that although they feel plasma-derived products are safe, they always start their newly diagnosed hemophilia patients on recombinant products. Their reasoning is that although very remote, even the merest possibility of pathogen transmission with plasma-derived products outweighs the potential risk of inhibitor development with recombinant products. In NHF's MASAC recommendation #169, recombinant products are listed as the initial treatment of choice for people with hemophilia A or B.
"I was there at the time when we had to tell our hemophilia patients that they'd contracted HIV. I've seen so many of our patients in our center pass away," says Peter A. Kouides, MD, medical and research director of the Mary M. Gooley Hemophilia Treatment Center in Rochester, New York. "I understand that there is a theoretical concern that [recombinant products] can cause inhibitor development, but I don't think there is conclusive proof."
However, for people who have been on factor products for many years, the decision often boils down to what works best for them. Mario Cianfichi, 57, a customer service and sales rep for Carestream Health in Rochester, New York, started on a plasma-derived factor IX product for his severe hemophilia B in the 1970s. In the 1990s, when recombinant products became available, he switched—only to wind up disappointed. "It just doesn't work as fast," Cianfichi says. "I did not have a good response to it." When his doctor suggested returning to a plasma-derived product, he took it. Cianfichi has not had any problems since.
Corey Dubin, president of Committee of Ten Thousand (COTT), a national advocacy organization for people who contracted HIV/AIDS from contaminated blood products, has severe hemophilia A and was one of the earliest recipients of plasma-derived factor VIII concentrates in the first human clinical trials. He now lives with both HIV and hepatitis C, and says that he is one of the longest-term survivors in the hemophilia community.
According to Dubin, the concern today is not current safety, but rather continued vigilance. "I believe that plasma-derived products are as safe as recombinant products. I think the issue is, will they remain as safe?" says Dubin. "It's not whether or not there will be unknown pathogens—it's when and how well we will be able to contain them."
The debate over plasma-derived versus recombinant products will likely continue in the near future. For now, the decision comes down to which treatment is most appropriate and works best for each person. "These drugs are biologics, meaning that they're not going to work the same on each individual," says Bias. "Having the choice of what products are available is so important to controlling bleeding disorders."