Ordinary people are making grand gestures to support their loved ones and NHF
Author: Lisa Fields
Amelia Mickeliunas
Lemonade stand fundraiser, Omaha, Nebraska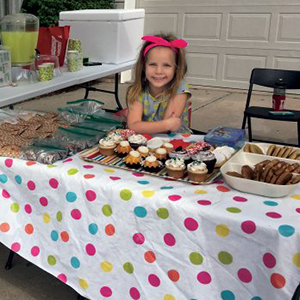 In 2016, when Jenny and Joe Mickeliunas' newborn son, Elliott, was diagnosed with severe hemophilia A, the couple immersed themselves in their local NHF chapter, seeking support while also giving back to their newfound community. Months after Elliott's diagnosis, the Mickeliunases recruited friends to join a Hemophilia Walk charity team in Elliott's name. But Elliott's older sister, Amelia, who was 5 at the time, wanted to do more to help her brother.
Joe and Jenny thought a lemonade stand was an age-appropriate way for Amelia to raise money and awareness for bleeding disorders. So they set up shop in front of their house. Friends donated baked goods, and Amelia poured lemonade for four hours. In 2016, Amelia's stand raised $500. In 2017, she was the top fundraiser for NHF's Nebraska chapter, raising $3,761.27.
Ryan Bolduc
NHF chapter board member, Gravette, Arkansas
Even though he's a college student, Ryan Bolduc joined the board of directors of the Hemophilia Foundation of Arkansas to give back to the organization that helps his 19-year-old brother, Ian, who has hemophilia. The brothers are roommates at Arkansas Tech University, where they're both studying mechanical engineering. Ryan balances his time between studying and raising awareness and funding for bleeding disorders.
"My brother is my best friend," Ryan says. "He's inspired me to be involved, make a difference and be a better person."
Maria Quinn-Piunno
Fashion show and gala fundraisers, Highland Heights, Ohio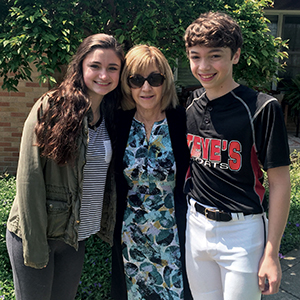 The Piunno family has been raising money for a lofty goal since 2014: endowing a permanent research chair for pediatric hematologist Sanjay Ahuja, MD, of University Hospitals Rainbow Babies & Children's Hospital in Cleveland. Ahuja treats 14-year- old Dominic Piunno, who has hemophilia.
"We, as a family, came to a realization that the only thing that's really going to help our grandson is research," says Maria Quinn-Piunno, Dominic's grandmother. "We found that there aren't a lot of endowed research chairs for hemophilia around the country. We've got this wonderful doctor treating him, and he's interested in staying at the hospital."
So far, the Piunno family has hosted two galas and two fashion shows, complete with sponsored tables and auction items.
Kurt Blorstad
E-book fundraiser, Annapolis, Maryland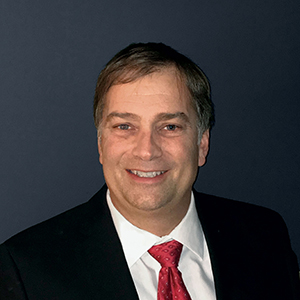 When Kurt Blorstad isn't traveling for work, he enjoys spending time with his 4-year-old grandson, Connor, who has hemophilia.
Because Kurt flies every week for work, he has accumulated countless amusing stories about the people he's encountered. With his wife's encouragement, he wrote down his stories, which he compiled in a free e-book, Plane Excitement.
On the e-book's final page, Kurt mentions his personal connection to the bleeding disorder and gives a link to NHF's website so readers can donate.
"It's a different kind of fundraising," Kurt says. "It's like the tortoise and the hare. This is a long-term thing. I'm hoping that over the years, it will work like an income stream and raise money each year. My goal for 2017 is $1,000."
Ryan Teel
Golf tournament fundraiser, Marshall, Missouri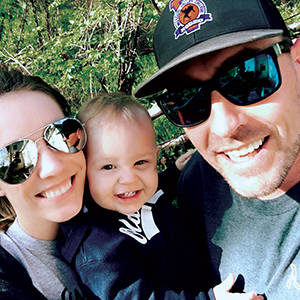 A lifelong golfer, Ryan Teel immediately looked to his favorite sport for inspiration when he decided to host an NHF fundraiser in his community. Ryan and his wife, Misty, organized a golf tournament in July, motivated by their 20-month-old son, Rexton, who has hemophilia.
The Teels' golf tournament attracted 56 duffers and brought much-needed awareness to bleeding disorders in their small community. "Rexton is the only one in the county with hemophilia," Ryan says. "Most didn't realize that he had that."
The family donated $5,000 to NHF, which they raised through tournament entry fees and a silent auction.