RESEARCH IS UNDERWAY TO HELP US EVALUATE THE GOALS AND UNDERSTAND THE POSSIBLE RISKS
Ongoing clinical trials are helping determine the risks of gene transfer therapy and whether there may be a need for further treatment. They are also determining if some of the burdens of chronic disease could be reduced or eliminated for some people. It's important to remember that long-term effects of gene transfer therapy are being studied and have not been determined, and researchers still don't have all the answers.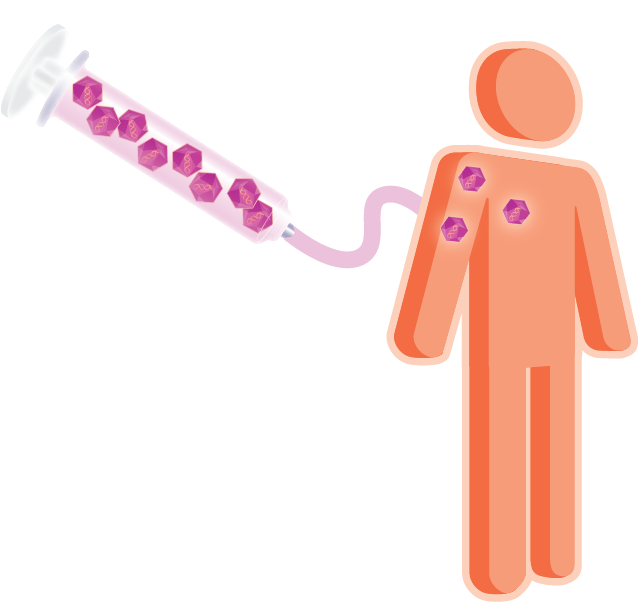 GOALS OF GENE TRANSFER THERAPY
Introducing working genes
One goal of gene transfer therapy being investigated is to introduce working genes into the body to function in place of the mutated genes responsible for the genetic condition.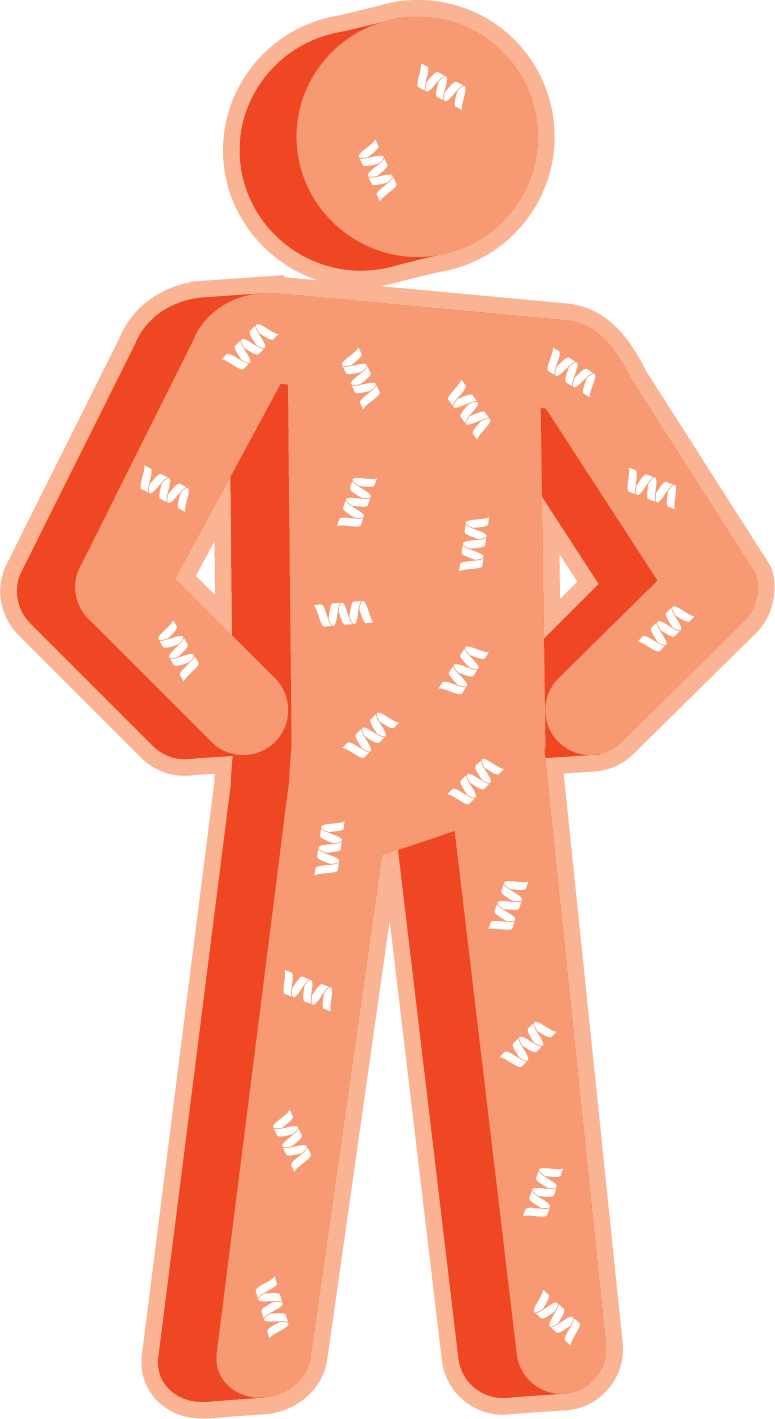 Producing proteins
Scientists are aiming to learn whether the new, working gene helps the body produce the protein it needs to function properly. For example, in hemophilia A or B, the goal is to allow the body to produce factor VIII or factor IX, respectively, on its own.
Many gene therapies are under investigation for a range of conditions. No gene therapies for hemophilia A or B have been determined to be safe or effective or are approved for use.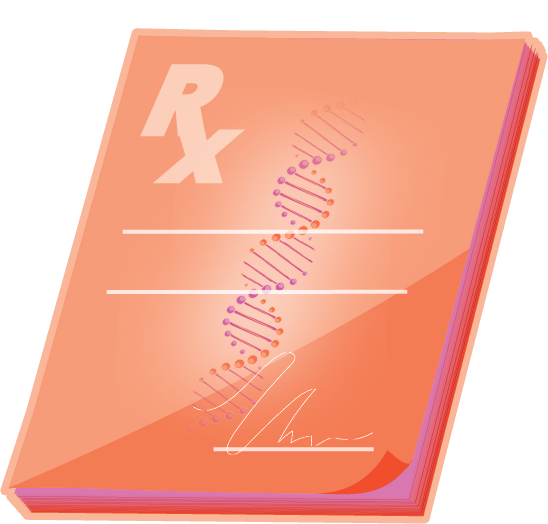 Eliminating or reducing treatment burdens
Along with identifying potential risks, ongoing research is determining whether gene therapy can help the body produce the proteins it needs, and if that could have an impact on the need for other treatment and routine disease management.
Research is also looking at whether it might increase or lessen the physical, mental, and emotional burdens of a disease. Although gene therapy may not be able to address pre-existing damage, trials are also testing whether it may be able to slow progression of any future damage.
POSSIBLE RISKS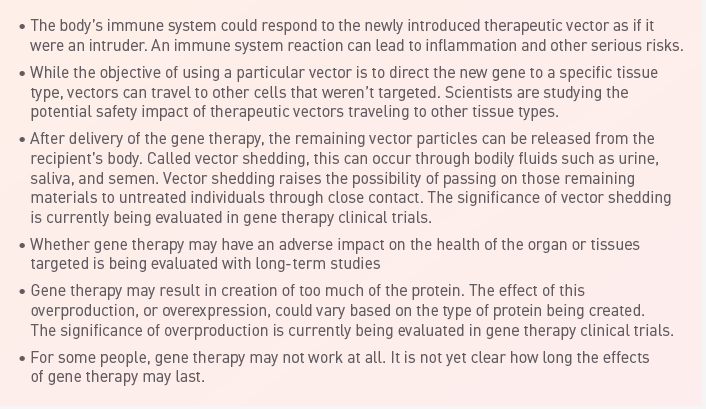 CONTINUE EXPLORING WITH HEMDIFFERENTLY EVENTS
We've only just scratched the surface! Providing educational resources that help make gene therapy research more familiar is important to us. Check out HemDifferently events where we'll be connecting members of the hemophilia community with experienced educators to explore the science behind gene therapy research together.
---

Brought to you by:

© 2020 BioMarin Pharmaceutical Inc.
All Rights Reserved. MMRC-GTH-0583 1020
---