Two brothers with hemophilia have film production company
Author: Beth Marshall
In each issue of HemAware, we "Take 5" with people in the bleeding disorders community and spotlight their efforts with just five questions. Here, we talk with Aaron Craig, 24, and his brother Alex Craig, 25, about their film production company, We Are Films. Aaron and Alex both have severe hemophilia A and live in Brooklyn, New York.
How did you decide to start your production company, We Are Films?
Alex: We started making films when we were around 10. We used our parents' VHS recorder when our cousins would come in from out of town to make short films. I decided that I wanted to do it for the rest of my life, so I went to the Compass College of Cinematic Arts in Grand Rapids, Michigan, majoring in cinematography. Both of us became more professional, honing the craft first as a hobby, and then as a career. As far as becoming a production company, it happened very organically. To get people to remember us, we needed to consolidate all of our different projects in one place.
What's the division of labor within the company?
Aaron: Generally, Alex will do the cinematography work, and I'll focus on postproduction. We both direct. Alex also does color grading and any digital effects. One film went on to win the Grand Jury Prize at the South by Southwest Music Conference and Festival [an annual music, film and interactive event held in Austin, Texas] and was accepted into Cannes, and the other won best feature at the Berlin International Film Festival. So the caliber of movies he and I have been working on lately has been very high.
What have been your favorite projects?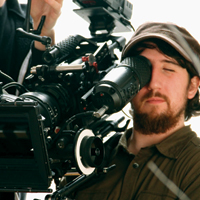 Aaron: We both love music, and we've been lucky enough to be able to collaborate with some of our favorite bands here in New York, making videos for them. Those are some of our favorite shoots because everyone is having a great time doing what they love—making music and making movies.
Alex: We also just got back from a trip to Ireland, Iceland and Spain. While we were in Ireland, we shot footage for a documentary we're doing on the oldest working fisherman in Ireland. He's 84. We spent a lot of time with him on his boat and talking with him. That was a pretty amazing experience. We're still in the process of editing that and bringing it to life.
Have you filmed anything relating to hemophilia?
Alex: In 2007, we created a documentary about the people who contracted HIV from contaminated factor. We worked with our local hemophilia chapter, Texas Central Hemophilia Association, throughout the process. We sold copies of the DVD with the proceeds going to the chapter. Last summer, we went to the hemophilia camp that we grew up going to, Camp Ailihpomeh. We filmed the whole camp, and at the end of it, we made copies for everyone to take home.
What are your plans for the future?
Aaron: We're starting production on a short film this month. We're really excited about telling this story, because it's one that we've been drafting, revising and dreaming of for more than three years. We're also working on a full-length documentary about the development of a tech startup in NYC.
Alex: We don't exactly know what's going to happen with our health insurance down the road when we can't be on our dad's plan anymore. But Aaron and I didn't get into this because we want to make a ton of money. We're following our passions and praying that everything will work out. We feel like we've been called to do this with our lives and that filmmaking is a gift, so we're confident that it will work out. I want people to know that just because you have hemophilia, you shouldn't let anything stand in the way of your dream.

Check out We Are Films' Web site. Follow the company on Twitter @WeAreFilms.
Do you know an interesting individual we should profile in a ­future ­issue of HemAware? E-mail Managing Editor January W. Payne.