When developing a treatment for a disease, it is easy to lose sight of the most important part of the equation: the patient. What makes uniQure special is that we place patients at the center of every discussion. uniQure is committed to the patient community through our medicine, biotechnology, and patient advocacy activities. We believe that the patient voice, together with our expertise and technologies, will inform the horizon for new, potentially life-changing applications of gene therapy. Let us meet Daniel Leonard and Edgar Vega, who make up uniQure's Patient Advocacy Team.
DAN AND EDGAR: Tell us about your backgrounds and what each of you is most passionate about in the hemophilia B community.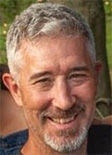 DAN: I got my start in rare diseases at Genzyme (now Sanofi), joining uniQure in 2016 to establish the Patient Advocacy Team. Since then, I have been involved with national and chapter hemophilia conferences and community events. No community is quite like the hemophilia community. As our small team of advocates grows, we anticipate expanding outreach to the chapter level and helping bring novel treatments to patients in the US and worldwide.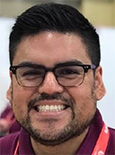 EDGAR: I have been working in rare diseases for 15 years, and 7 have been in hemophilia: 3 years at a specialty pharmacy and 4 at Biogen. The most rewarding aspect of working with patients with hemophilia is hearing about their personal journeys and learning about their needs. The relationships in the hemophilia community are different from those of any other rare disease. Our Patient Advocacy Team encourages and supports education to drive disease awareness and the science of gene therapy to patient communities.
Transforming lives through gene therapy
Since uniQure's start 22 years ago, we have been driven to develop gene therapies which could transform the lives of patients. We are proud to have obtained the first regulatory approval for a gene therapy in the EU. Our rich history has laid the foundation for us to become one of today's industry leaders for discovering, developing, and manufacturing gene therapies for rare diseases.
Pioneers in the field of gene therapy
uniQure focuses on novel gene therapies for liver-directed and CNS-related conditions, as well as other rare diseases. Many human diseases are caused by errors in genes and improper protein functioning. Gene therapy is a technique that uses genetic material to treat diseases. Viral vectors are commonly used to deliver the therapeutic genetic material.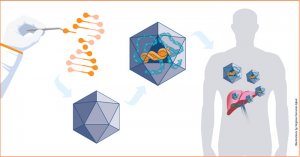 uniQure leverages adeno-associated virus (AAV) vector technology to deliver gene therapy
Delivering on the promise of gene therapy
Our mission is to develop gene therapies that transform the lives of patients. We manufacture non-replicating viral vectors to deliver our investigational gene therapies.
Bringing gene therapy to life by listening
The patient voice helps connect patient experiences to the development of gene therapies, ensuring patient needs are understood and considered.
Together, we can work towards a future where gene therapies may change the horizon for patients.
---
Brought to you by:

©2020 uniQure