Online Medscape program educates medical providers outside the HTC
Author: Kadesha Thomas Smith
When a person with hemophilia seeks medical care outside his or her hemophilia treatment center (HTC), most likely the physician has little to no experience treating someone with the condition.
After all, hemophilia occurs in only 1 of 5,000 male births. Further, only about 20,000 males in the US have hemophilia, according to the US Centers for Disease Control and Prevention. That means most of the population, including physicians, may have no personal or professional experience with hemophilia.
Still, many people affected by hemophilia depend on family medicine physicians, internists and pediatricians for primary care and the local emergency department for injuries.
Currently, about 40% of patients with hemophilia cannot receive care at an HTC because it's outside their health insurance network, says Steven W. Pipe, MD, pediatric medical director of the Hemophilia and Coagulation Disorders Program at the University of Michigan in Ann Arbor and chair of NHF's Medical and Scientific Advisory Council (MASAC). That means they are regularly receiving care from non-hemophilia specialists.
Without proper training and experience, these providers may be delivering substandard care. "That's disconcerting to patients when their physician doesn't have sufficient ­mastery of the area to be able to help," says Christine ­Kempton, MD, MSc, associate professor in the department of pediatrics, and hematology and medical oncology at Emory University School of Medicine in Atlanta.
And that's just the clinical mastery. There's also a need to know about the social challenges of living with hemophilia, such as how to get factor in a hurry or how to explain the condition to a teacher.
Reaching beyond the HTC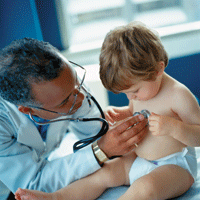 Chad Baker/ThinkstockThe National Hemophilia Foundation (NHF) is doing something about that patient-physician disconnect by educating hematologists and other clinicians outside of the federally funded HTC network. It is collaborating with Medscape, an online resource for medical news and education, through funding from the pharmaceutical company Biogen to create an extensive series of online educational resources. These resources should help bring non-HTC clinicians up to speed on the basic principles of caring for people with hemophilia.
This year marks the second time NHF has offered ­Clinical Advances in Hemophilia: Management for Life, an online educational curriculum that features panel discussions, symposia, and case- and conference-based presentations on key clinical issues in treating and managing hemophilia. When the program began in 2014, the focus was on helping clinicians within the HTC network stay abreast of advances in hemophilia care. Now the focus has switched to non-HTC clinicians. "With this initiative, we are reaching out to all types of physicians who are outside the hemophilia community but may treat a patient with hemophilia currently or in the future," says Neil Frick, NHF vice president for research and medical information.
NHF's partnership with Medscape allows clinicians from all specialties to view online sessions on various clinical hemophilia topics, including "What's New for Hemophilia?" and "Current Challenges in Managing Hemophilia," first offered in 2014.
There are plans to have a total of 12 programs for the 2015 curriculum. Six have already been added. "Emerging Paradigms in Hemophilia" is a two-hour multidisciplinary panel discussion on how new treatments in hemophilia may improve clinical practice for patients. "Assessing Your Understanding of Key Issues in Hemophilia" is an interactive questionnaire to help identify knowledge gaps on how to treat hemophilia, using several challenging patient scenarios. "Multidisciplinary Approaches to Managing Hemophilia" is a video panel discussion featuring various members of the care team.
With a Medscape login, clinicians can easily access the online modules at their convenience. They can also view and download accompanying slide decks and print text transcripts of the sessions.
The panel discussions and presentations feature prominent HTC clinicians. The content was developed and reviewed by a six-person steering committee of hemophilia experts, including Pipe as chair and Kempton as a member.
Partnering for hemophilia education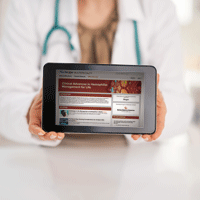 Alliance/Thinkstock
Medscape is an ideal partner for this initiative. The company is the largest provider of continuing medical education in the world, reaching more than 600,000 US physicians as well as hundreds of thousands of nurses, pharmacists and other members of the care team. 
So far, the online program has proved to be a tremendous success. More than 60,000 clinicians have participated, says John Maeglin, senior director of medical education at Medscape. Participants have shown significant improvement in knowledge and performance as a result of the education. This translates into improved patient care, says Maeglin.
A live town hall program held during the 2014 American Society of Hematology meeting in San Francisco was taped and then posted on the Medscape site for later use. More than 5,000 doctors viewed the on-demand version after the meeting. The ability to view the modules at their convenience addresses one of the primary barriers non-HTC clinicians face in providing the best care for patients with hemophilia—a lack of time.
Convenient and timely
A 2013 Medscape report showed that most physicians spend 13 to 20 minutes with each patient during the average visit. Although the report was not specific to hematologists, the pressure for doctors to see more patients exists across the board.
"There are many pressures on our time and so much to do," said Margaret V. Ragni, MD, MPH, professor of medicine­ and clinical translational research at the University of Pittsburgh and director of the Hemophilia Center of Western Pennsylvania.
This makes keeping up with research and patient care practices a challenge, even for clinicians who specialize in hemophilia. Many, including Ragni, are involved in clinical trials to see what treatments are on the horizon. In addition, they attend several conferences each year and call colleagues with questions.
The Medscape education programs are helping offer a solution. Ragni joined the steering committee to help write session summaries, review program materials and participate in video programs. "These are critical things to do to get information out to providers so they can do a better job with their patients," Ragni says. "Having all these hemophilia provider educational modules in one place is compelling."
Part of doing a better job with patients is keeping up with new therapies. "In general, clinicians need to have a better understanding of the role of prophylaxis in treating patients with hemophilia," says Maeglin. The development of extended half-life products is changing treatment regimens, he adds. "Helping clinicians understand how this fits into clinical practice is a big focus of this initiative," he says.
The volume of new therapies awaiting approval and the speed at which they will be made available to patients in the near future pose additional challenges for physicians to stay current. "The field is moving really quickly, particularly with pipelines," explains Pipe. "Since the 1980s and '90s, we've had a multiplicity of products approved more rapidly in the US and abroad from a number of aspects, including hemophilia A, hemophilia B and inhibitors."
With each product come unique qualities, derivations and strategies, Pipe says. "It can be difficult for even the HTC ­network staff to keep fully abreast of all the rapid changes, and discern which products will be best for different patients and clinical scenarios," he adds.
This speaks to the need for a resource that aggregates information about advances in one location. When clinicians access Clinical Advances in Hemophilia on Medscape, not only can they participate in any of the educational activities, but they can also respond to polling questions, download important journal articles and slide decks, or link to related resources. Further, the site includes links to important MASAC recommendations on NHF's website. "There's now a place for an objective evaluation of the breadth of products available through an educational format like this," Pipe says. "It's a free exchange of ideas."
Next step: Better patient care
The goal of the Medscape Provider Education Program goes beyond simply educating non-HTC clinicians about hemophilia. The true intent is to see both HTC and non-HTC clinicians using the Medscape resources to make better decisions for their patients who have hemophilia.
Ragni regularly gets calls and emails from non-HTC clinicians asking advice on certain medical scenarios. Recently, a physician called with questions about an inhibitor patient who needed hip surgery.
The difference between knowing what to do and what not to do can be a matter of life and death for someone with severe hemophilia needing prompt medical care. The worst-case scenarios are indeed dire, says Pipe. For instance, the delay of a newborn's diagnosis after circumcision can lead to complications. For a patient who is not responding to treatment, an uneducated doctor might miss the early signs of an inhibitor.
Preliminary data from the Medscape initiative show that a significant percentage of participating clinicians are treating patients with hemophilia, but are not hemophilia specialists. This online resource can provide an opportunity to assess knowledge gaps that could improve patient care. "I believe HTCs have a halo effect, from an educational perspective," says Pipe. He sees the value in providing resources for other caregivers outside the HTC. "That's an important part of what we do."