Educational iPhone and iPad games
Author: Leslie Quander Wooldridge
Bye-bye, board games—here come iPad and iPhone games. Nearly 75% of children age 8 and under have used a mobile device for media activities such as playing games, watching videos or using apps, according to a recent report from Common Sense Media, a nonprofit advocacy organization.
Now you can use this screen time to educate your kids, too. These days, apps can help your children improve everything from counting to reading. But use apps sparingly. Avoid letting those younger than 2 use media devices, and limit older children's screen time to no more than one or two hours a day, advises the American Academy of Pediatrics. The academy reports that excessive screen time is linked to behavioral problems and irregular sleep. So keep your eye on the clock while your children try these fun games that also educate.
Barefoot World Atlas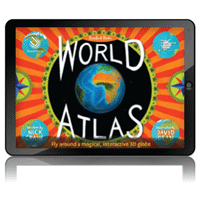 Here your kids learn about some 100 topics, including animals, hobbies and even facts about different cultures and customs. Children explore the colorful app's globe by spinning and zooming in on anything they find interesting. Then they can review photos, hear descriptions of what they see and practice reading. Ages: 6+; $4.99.
 
Bob Books #2: Reading Magic HD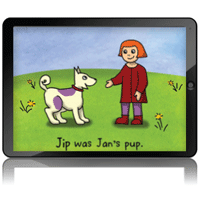 Spelling is fun with this interactive app for beginning readers. The app displays 12 pages of a book and asks kids to spell words in each sentence. As readers successfully enter words, which are read or sounded out for them, pictures go from black and white to color. The levels get harder as kids progress from dragging and dropping their chosen letters to spelling from memory. There are four levels. The app helps kids go from recognizing letters and sounds to spelling and reading on their own. Ages: 4+; $3.99.
Bugs and Numbers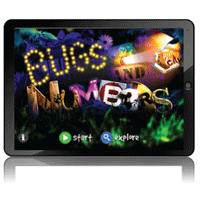 Crawly critters help preschool through early elementary school age children with math. Games are set in areas that bugs might like, such as a hotel, a diner and even the circus. Kids learn about fractions from ants toting boxes of pizza. They learn to count money via a fun arcade game. Younger users can start with games that help them recognize numbers; elementary-age kids can practice measurements and telling time. Ages: 4+; $2.99.
 
NASA App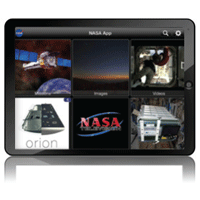 Your kids can reach for the sky with this free app on space exploration. Let your little ones scroll through the app's images to glimpse everything from star clusters and comets to active astronauts in breathtaking full color. They can then click for educational and interesting explanations of what they see. Kids can even get the scoop on upcoming missions and watch a countdown clock. Bonus: New information is added daily. If you're an amateur astronomer, you'll like this app, too. Ages: 7+; free.