Becoming a better health insurance consumer
Author: Robin Ambrosino
By now you've had a few months to live with the health insurance plan you chose for the year. That makes now the right time to inspect your insurance choices. Consider whether your plan is working for you, how much you understand about your benefits and if you're making the most of what's available. ­Recognize that finding the right health insurance plan takes time. "It's not straightforward and it's not easy," says Marla Feinstein, public policy analyst with the National Hemophilia Foundation (NHF). "Every plan has nuances, and you have to pay attention." 
Older people in the bleeding disorders community need to be even more vigilant than their peers, since clotting drugs are covered differently than other medications they might need. "We now have an aging population who may have heart disease or other conditions," says Johanna Gray, a senior vice president with CRD Associates in Washington, DC. She is a federal policy advisor to NHF. "Others have co-morbidities, like hepatitis C or HIV, so it's important for them to know their drug plan for their non-hemophilia­ drugs as well."
A Bottom Line Without Dollar Signs
Whether you have private insurance, insurance through your employer, Medicare or Medicaid benefits, getting—and focusing on—the right information is critical. JoAnn Volk, a research professor with Georgetown University's Health Policy Institute, cites a November 1, 2015, New York Times article on insurance. "The takeaway is that consumers shouldn't put too much emphasis on premiums and deductibles," she says. What the article didn't cover, and what's vitally important to this community, is that networks and formularies matter. Further, they can change, she adds. Volk recommends that you thoroughly review your plan, including providers and all the prescription drugs you take. 
A 2013 study in the Journal of Health Economics reveals another common pitfall when shopping for health insurance plans: a lack of understanding by consumers. Although study participants felt confident about their understanding of insurance concepts, their actual understanding was very low. No matter who you are, how old you are or your health concerns, insurance is complex. Research shows that individuals who don't understand their options tend to opt for the less expensive or simpler option, which may not always be the best.  
The Cure For Confusion
Prepare for the next open enrollment period. Take the time to do your homework. "If you've done your research and have questions, you want to make sure you have time to get them answered," Volk says. With the right resources and questions, you can become an informed, proactive consumer. Then you'll be confident about your medical and prescription drug coverage, year after year.
Recommended Resources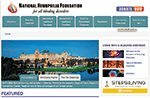 National Hemophilia Foundation (NHF)
hemophilia.org
You'll find a host of insurance resources on NHF's site, under the tab "Advocacy and Healthcare Coverage." There's even a consumer toolkit, which helps families get a bird's-eye view of each person's healthcare needs and expenses. And don't forget your local chapter and HTC staff, Feinstein says. Social workers and HTC executive directors attend a conference each fall to prepare for open enrollment. "We need to have the most up-to-date information to help people compare and contrast, find out the costs and identify the best plan for them," she says. "We can provide the tools and resources to make those decisions."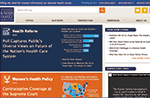 The Kaiser Family Foundation 
kff.org
KFF's private insurance page provides news summaries, cost analysis breakdowns, a health insurance quiz, a marketplace calculator and several interactive charts. The Understanding Health Insurance page is another good ­jumping-off point, Volk says. It has an extensive FAQ section, a video tutorial about health ­insurance terminology and a quiz about deductibles.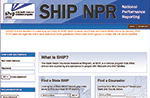 State Health Insurance Assistance Program (SHIP) 
shipnpr.acl.gov
This site is exclusively for Medicare beneficiaries and their families. A federally funded initiative, SHIP is available nationwide but programs vary by state. When you go to the site, select your state to find SHIP counselors in your area.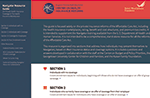 Georgetown University Health Policy Institute's Navigator Guide
navigatorguide.georgetown.edu
You'll find an extensive FAQ list below the initial "Section" choices on this site. Answers cover a range of health insurance circumstances, including tax implications for income changes, how to change from a private plan to Medicare or vice versa and which Affordable Care Act rules apply to your plan.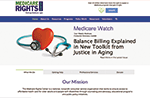 Medicare Rights Center
medicarerights.org
This nicely designed site features fact sheets, newsletters and online courses about Medicare coverage. The organization also runs a national helpline. It coordinates a unique ­program called Medicare Minute, which provides short, engaging presentations on Medicare topics by seniors for seniors.