Determined advocates are building relationships with lawmakers to protect the healthcare and quality of life of people with bleeding disorders
Author: Matt McMillen
Meet a few of the dedicated state-based advocates building strong partnerships to protect and improve the lives of people with bleeding disorders.
Tracking new proposals
In Idaho, the bleeding disorders community has always been able to count on the state legislature. The community's main concern—access to clotting factor and other treatments—has never been a pressing issue. So the Idaho Chapter of the National Hemophilia Foundation (NHF) State Advocacy Day, held each winter, was a pretty laid-back affair. A small contingent of volunteers traveled to the legislature in Boise, where they set up a table and offered box lunches to passing lawmakers. "That was about all that our advocacy consisted of," says Zach Walker, a volunteer patient advocate with the Idaho Chapter who lives in Meridian, Idaho, just outside Boise. "Until this year."
This year, for the first time, Walker, 44, and his colleagues made appointments with several state senators and representatives. They wanted to meet the people responsible for making healthcare decisions in Idaho, particularly those that concern Medicaid, the joint federal-state program that helps pay for healthcare for low-income people and many people with disabilities. In those meetings, the Idaho team learned of a bill the state legislature was considering to authorize a Medicaid waiver proposal (specifically, a "Complex Medical Needs Waiver Application") from the governor that would move some people with rare diseases such as hemophilia from commercial insurance to Medicaid. Walker's group then scrambled to determine if the proposed bill would help or hurt the bleeding disorders community.
In the end, the Idaho bill did not pass, but it taught Walker, a civil engineer who has severe hemophilia B, a valuable lesson: the need for active and engaged state advocacy. "We have to watch out for similar bills in the future and determine what they mean for our community," says Walker. "If we hadn't gone there and talked with them, we would not have even known that it was happening."
Given recent challenges to healthcare coverage at the federal level, national advocacy such as NHF's annual Washington Days remains critical. But local action is just as, if not more, necessary, say patient advocates and chapter executive directors across the country.
Tackling 'little fires'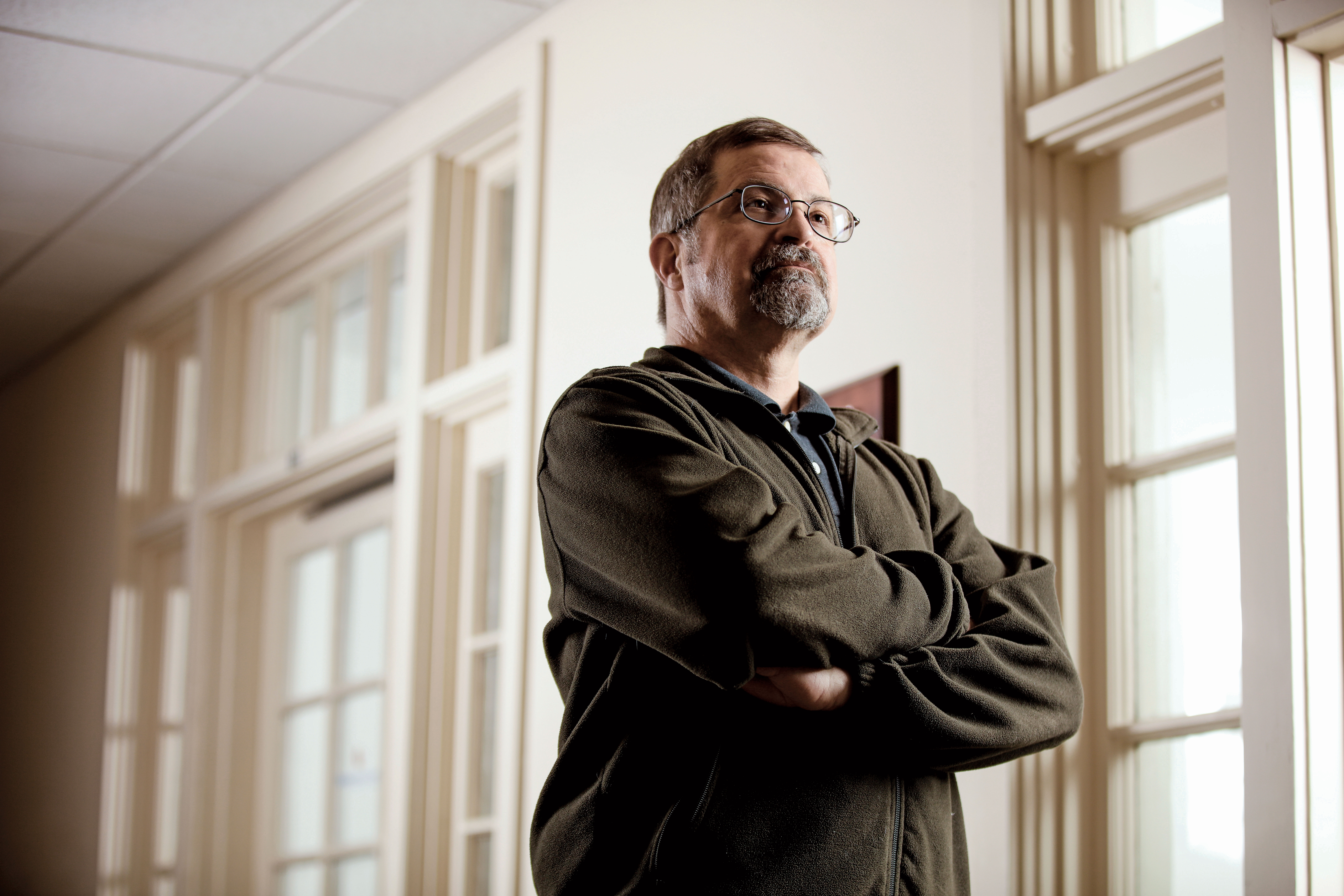 "The state level is where the real work of healthcare change is going to happen in the next few years, and it's an easier place to work in many regards," says volunteer advocate Bob Graham, 53. "You have a smaller population, a more focused legislative body, and the ability for patient communities such as ours to organize more effectively and efficiently."
Graham, who has mild hemophilia A, lives in Varysburg, New York, about four hours from Albany, the state capital. He's been active in the bleeding disorders community for the past 30 years and focused on legislative advocacy for more than a decade. As public policy coordinator at the New York State Bleeding Disorders Coalition, much of his work has been done in partnership with other patient groups that share similar goals.
"A lot of the issues tend to affect more than just the bleeding disorders community," says Graham. He spent about six years, for example, collaborating with 20 other patient organizations, including the National Multiple Sclerosis Society, to reform step therapy policies in New York. Step therapy, also known as "fail first," allows insurance companies to override a doctor's prescription in favor of other, often cheaper, medications that patients must try first. Only if that medication fails to treat an illness successfully will the insurance company consider authorizing more expensive medications.
"But there were no limits to how many drugs they could make you fail on," says Graham. "All the while, you're not getting the right treatment." In 2016, the New York state legislature passed a law limiting the use of step therapy. That law, the product of state advocacy efforts by a coalition including Graham, went into effect last year. "That was huge," says Graham. "But there's always something else, always lots of little fires all over the place."
A new generation
On the other side of the country from Graham, Madonna McGuire Smith serves as executive director of the Hemophilia Foundation of Oregon, in Corvallis, about 45 minutes south of the state capital, Salem. When Smith started in 2013, she made state advocacy a top priority. Her chapter held its first State Day in 2015.
"At the time, nobody in Salem had ever heard of us," she says. "Now legislators know who we are. They call me to ask what's going on, to set up meetings and to find out if we support a bill. The more active we become, the more they want us on their side."
Last year, the Oregon chapter focused a lot of attention on what Smith calls midyear switching, in which insurance companies, often with little or no warning, change their coverage of medications. Here's what can happen: A patient signs up for a health insurance policy that requires only a $10 copay for prescription drugs. Then the insurer informs the patient that his or her medications now require a 25% to 50% coinsurance payment, potentially costing them hundreds of dollars or more.
"We want patients to be able to sign up for a year and have no changes during that year—no midyear switching," says Smith, 55, who has three teenagers with von Willebrand disease and a 10-year-old with severe hemophilia A. "Otherwise, how can you plan financially? Not to mention that patients can't change their policies except during open enrollment."
So far, the Oregon chapter is still seeking a legislative win on issues such as midyear switching, but success comes in many forms. In a few short years, Smith says, advocates have formed valuable relationships with state legislators that likely will bear fruit down the line. And she especially singles out the chapter's strong cadre of teen advocates.
"Four years ago, we started our teen advocacy program, and it's taken off by leaps and bounds," Smith says. Each year, about 15 teen advocates spend the weekend before State Day preparing to train adults and families on how best to communicate with state senators and representatives. The teens themselves meet with legislators as well.
"They have truly become the face of advocacy for Oregon, and the elected officials love to talk with them," says Smith. "These kids come in well-educated and know how to tell their stories, they know what the legislation says. They are so prepared for that Monday morning when we hit the Capitol."
Success in Ohio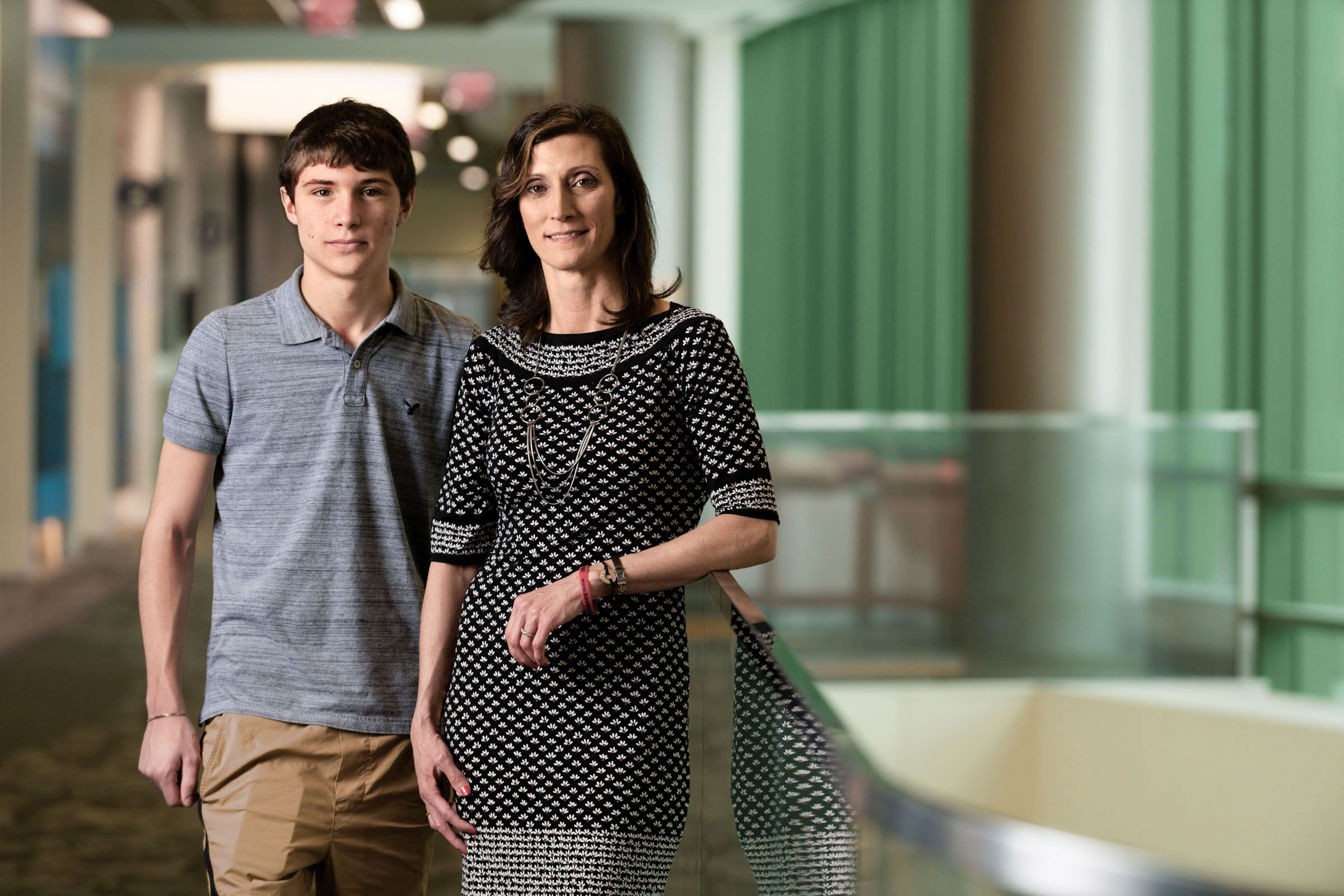 Storytelling is an essential part of being an advocate, says Randi Clites, associate director of the Northern Ohio Hemophilia Foundation and advocacy coordinator of the Ohio Bleeding Disorders Council. It conveys the daily challenges of life with a bleeding disorder to lawmakers who make decisions that impact people's lives. "Everybody has a story to share," says Clites.
This year, Clites and her Ohio colleagues introduced a state advocacy ambassador program. Ohio's bleeding disorders community is organized into five regions, and two ambassadors were selected from each region to sit on statewide committees and to testify before state legislative committees.
As in other states, advocacy in Ohio involves identifying key legislators and getting to know them. "We're very strategic in finding champions for our issues," says Clites, 42, whose 16-year-old son, Colton, has severe hemophilia A. "Then we build relationships with them and give them information that supports what we think is important to our community."
It's a strategy that's worked. In 2017, lawmakers proposed changes to a special medical needs program that assists Ohio families with their healthcare expenses. The changes would have moved that program from the Department of Health into the Department of Medicaid, which focused solely on managing costs. Together with a grass-roots network of families, Clites organized a campaign that directed letters and calls to legislators and provided written testimony to both the Ohio house and senate.
"We not only saved the program from being moved," says Clites, "we got an increase in the program's budget from $7.5 million to $10.5 million."
Protecting the community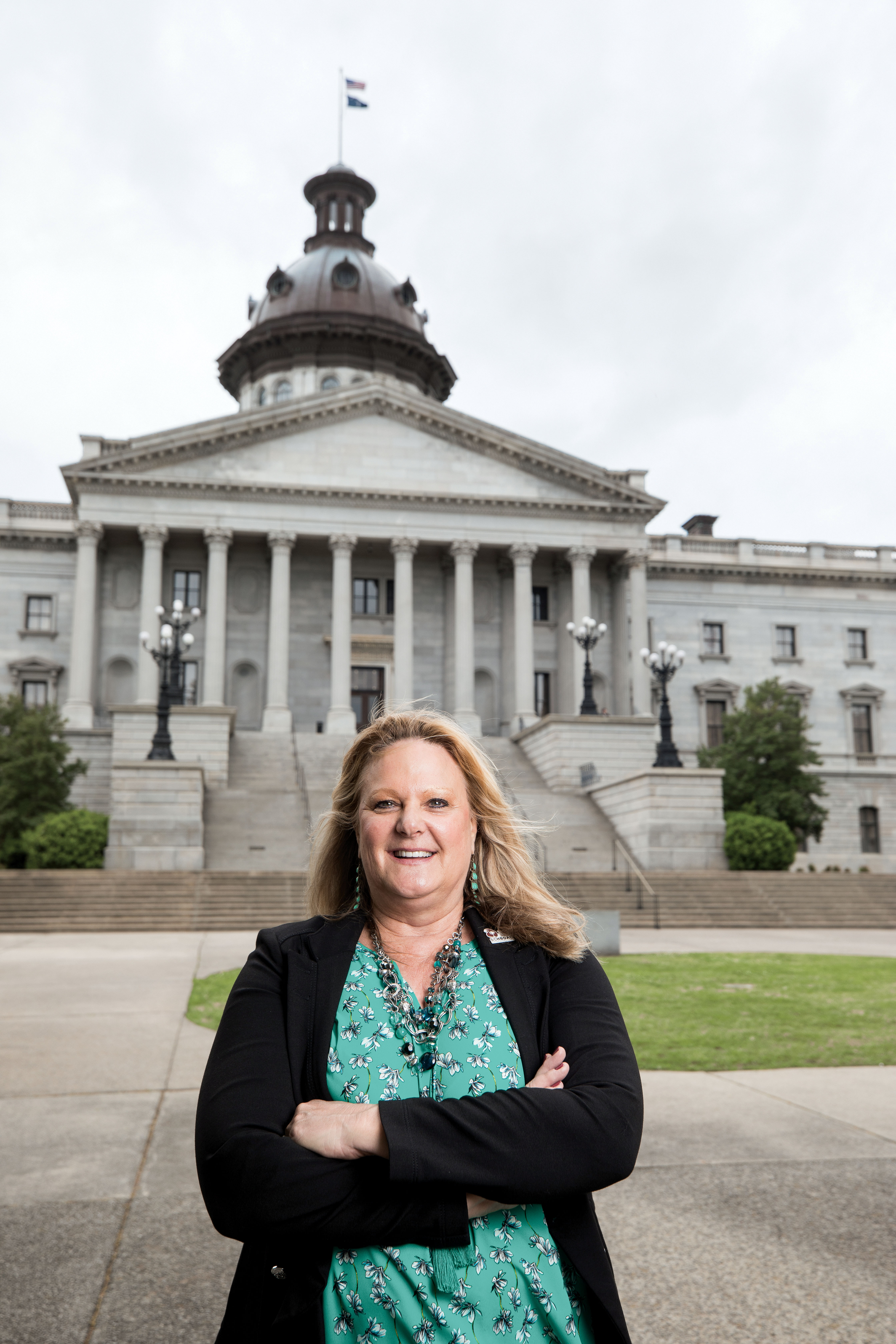 In South Carolina, advocates are currently focused on two related issues: access to care and standards of care.
"If you are a person who lives in South Carolina and are affected by hemophilia or von Willebrand disease, there should be a blanket standard of required services to which you have access," says Sue Martin, executive director of Hemophilia of South Carolina. "We're working with our state legislators on that."
Such access, Martin says, needs to include treatment at federally funded hemophilia treatment centers (HTCs), insurance plans that include HTCs in network and specialty pharmacies that can meet the needs of those with bleeding disorders.
Like her colleagues around the nation, Martin emphasizes the importance of relationships and storytelling. "The biggest thing is being able to sit down at the table and explain the uniqueness of bleeding disorders and what that looks like at the patient level," says Martin, 60, who has three children with moderate hemophilia B and two grandchildren with von Willebrand disease.
Advocacy efforts in South Carolina have led to a safety-net program that helps people without insurance, and advocates are pressing lawmakers to reinstate a premium assistance program for those who can't afford monthly health insurance payments.
"The state has been very good to us in terms of those programs, and we're working to make sure that they stay," says Martin. This year, advocates made their eighth trip to the state capital, Columbia, for the South Carolina chapter's State Day. "They know who we are down at the statehouse," says Martin. "They know our community."
---
NHF State-Based Advocacy Coalition
Now in its sixth year, NHF's State-Based Advocacy Coalition (SBAC) program supports 17 NHF chapters and coalitions. When it began in 2012, five original grantees (California, Florida, New York, Ohio and Texas) received funds and assistance to respond to challenges affecting the bleeding disorders community, particularly access to care.
In 2015, five additional states—Colorado, Louisiana, Michigan, Missouri and Oregon—joined the program. These chapters partnered with NHF to create strategic plans, held state advocacy days at their Capitol buildings and laid the foundation for sustainable year-round advocacy programs. In 2017, the two Pennsylvania chapters, Hemophilia of South Carolina and the New England Hemophilia Association, joined the coalition.
"The team felt strongly about finding creative ways to bring more chapters on board while maintaining relationships with current participants," says Nathan Schaefer, senior policy director at NHF. "We created a new component to the program—more competitive advanced grants for chapters who want to further their programs. Capacity building is still at the core of what we do, and we are excited to bring on three more chapters in 2018: Nebraska, Oklahoma and Wisconsin." In addition to financial support, grantees receive strategic guidance from NHF's national policy team, networking opportunities, grass-roots advocacy training and policy analysis.
Over the past six years, NHF chapters' increased involvement in state policy-making has led to important progress. In 2017, 30 NHF chapters hosted a state advocacy day and 22 chapters secured a state proclamation/resolution declaring March as Bleeding Disorders Awareness Month. The SBAC program will continue to grow and help chapters advocate for the health and well-being of the bleeding disorders community.
---
Learn more about NHF's Advocacy and Healthcare Coverage initiatives at the NHF website.