Experience with hemophilia and von Willebrand disease inspire students into medical fields
Author: Kim Olson
When Barlen Matias, an undergraduate intern at Shands Children's Hospital at the University of Florida in Gainesville (UFG), encountered an anxious new mother whose baby had been born with hemophilia, the scene was very familiar. Her own mother learned about hemophilia when Matias' younger brother was born with the disease. Then, at age 12, Matias was diagnosed with type 1 von Willebrand disease (VWD), and the family had a whole new bleeding disorder to research.

When Matias, now 21, spotted the upset new mom in the pediatric ICU, she knew how to help soothe her troubled mind. "I told her that when my brother came along, my mom didn't know what to do, either," Matias says. "I spoke to her about joining the Hemophilia Foundation of Greater Florida and getting in touch with other people who could be her support group. My family definitely had that, and it was a blessing."

Because Matias' passion is helping young patients—and concerned parents—she is pursuing a bachelor's degree in health education at UFG. She wants to become a pediatric nurse practitioner. Matias once worked with a nurse to care for a little boy who was seriously ill. "We thought this child was going to go septic or pass away," she says. "But a week or two later, I walked into his room and said 'hi' to him. He said 'hi' back and waved. That honestly melted my heart and gave me so much joy."
Many young adults with bleeding disorders are drawn to the healthcare field after undergoing treatment, surgeries and procedures throughout their life. Through these experiences, they become close to the healthcare professionals at their hemophilia treatment center (HTC) or camp.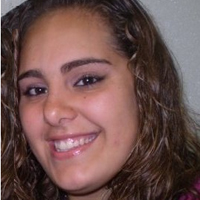 Matias has dreamed of working with kids since she was a kid herself. At Dream Oaks Camp in Bradenton, Florida, she was both a camper and a volunteer. Those experiences influenced her career path.

Having VWD helps Matias connect with patients. "They know I understand what they're going through, so they're more at ease and they open up a little bit more," she explains.

As Matias continues her studies, the hospital work helps her focus on her goal. "Being there on the scene and seeing the nurses doing their work gives me my drive," she says. "I know that's who I want to be and what I want to do."
[Steps for Living: Life on Campus, Choosing a School and Career Search]
Heeding a Call
When John Smith*, MD, 29, started college, he planned to go to business school. But every summer, while working as a counselor at the Hole in the Wall Gang Camp in Ashford, Connecticut, a camp for kids with serious and life-threatening conditions, he felt a gentle tug pulling him in a different direction.

Smith, who has severe hemophilia A, spent some of his own childhood summers at the camp. His later experience as a counselor was pivotal. "I worked with all kinds of kids—kids with hemophilia, cancer, HIV, sickle cell anemia—and I absolutely loved it," he says. "Then one summer, I worked in an office. I realized that I didn't want to just sit at a computer all day." So he switched gears and enrolled in the science classes he would need to get into medical school.

A recent graduate of the University of Virginia School of Medicine in Charlottesville, Smith is in his first year of an internal medicine residency at Carney Hospital in Dorchester, Massachusetts. After mulling over specialties, he chose anesthesia. "Anesthesia has got a lot of science that interests me, and I get to be involved in different areas, like deliveries in obstetrics," he says. Following his internship, Smith plans to complete a three-year anesthesiology residency at Beth Israel Deaconess Medical Center in Boston.
Having hemophilia made Smith comfortable with needles and hospitals. And the skills he honed as a camp counselor—reassuring anxious parents that their first-time camper would be watched and cared for—will serve him well in anesthesia. "It's similar with anesthesia. Sometimes you meet the patients half an hour before surgery, and you've got to gain their trust very quickly."

Now all that grueling bookwork will start paying off for Smith. "I really look forward to using the information that I've worked hard to master to help patients come up with the best anesthesia plan or, if a patient's in ICU, the best treatment plan," he says. "It's going to be very rewarding."

For people with bleeding disorders considering medical school, Smith suggests some practical tips that helped him. "Have a plan for health insurance set up in advance for all four years of school, as the school-provided health insurance plans are often inadequate for hemophilia." He also recommends locating the nearest HTC before school starts, so if any problems arise, the center will already be familiar with you. "When I'm under high amounts of stress, I'm more susceptible to bleeds. Having a good relationship with the HTC at my hospital was essential to staying healthy throughout medical school."
Connecting With Kids
Elisabeth Skaggs, 21, is a medical assistant in Westerville, Ohio. Her experiences as a patient with type 1 VWD have shaped the kind of healthcare provider she's become. She remembers a physician teaching her how to self-infuse when she was 15. Practicing with a group made her feel more at ease. "Then I went to summer camp at Camp Bold Eagle [in Holton, Michigan], where everyone was shooting up," Skaggs jokes. "So if you were the person with the nasal spray, you were not as cool as the kids poking themselves."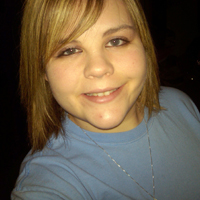 Once she'd mastered self-infusion, Skaggs coached other kids. "There was a hospital-sponsored infusion weekend, and I participated as a mentor," she says. Skaggs stuck herself with a needle to show a little girl how it was done, then showed her how to do it to herself. "I just talked kids through it, and that was very rewarding to me."

Skaggs is a freshman at Columbus State Community College in Ohio, where she is taking prerequisite courses to attend nursing school. "You get to make kids feel better," she says. "I want to be the person who comes in and says, 'Good morning. I'm your nurse for the day. How are you? Do you need anything?' If you can put a smile on somebody's face, you've done a lot."
Born to Heal
Summer camp also influenced medical student Phil Kucab, 30. He attended Camp Bold Eagle with his identical twin brother, Allan, both of whom have severe hemophilia A, when they were kids. Phil went off to camp thinking it would be all fun, but came home knowing how to mix his own factor and self-infuse. He felt quite accomplished at the tender age of 6.

After returning to camp for several years, Kucab started thinking about his future. "I saw a whole world of possibilities that I would not have seen from Sterling Heights, Michigan, where I grew up," he says. Observing the dedicated staff of volunteer doctors, nurses and college students prompted him to ask himself, "What do I want to do with my life?"

In college, Kucab performed basic science research in hemophilia under the mentorship of a pediatric hematologist, Steven Pipe, MD, from the University of Michigan. The path soon became clear to Kucab: He would become a doctor. In medical school, Kucab finds it easy to connect with patients. "Having that awareness really helps me to know what it's like to be a patient without even thinking about it. It allows me to have a different level of empathy than I might otherwise have."
Pushing the Limits
Durden Pillow, DPT, enjoys being active and taking adventurous vacations. Diagnosed with severe hemophilia A at birth, Pillow, a 27-year-old physical therapist in Brandon, Mississippi, played intramural sports at both Belmont University and Mississippi State University. He still plays tennis and golf regularly. Last summer, he went whitewater rafting down the Middle Fork of the Main Salmon River in Idaho with family and friends.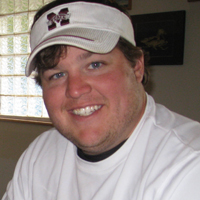 Pillow won't let pain control his life, and he wants his patients to have that same gusto. He has had multiple surgeries on both elbows and both ankles. "If somebody is in pain and really wants to help themselves, I try to do everything I can for them," he says. One of his patients, a woman with low back and hip pain, came to him for help. "It had really taken over her life," Pillow says. "She was a stay-at-home mom, and she wasn't able to take care of her kids. She had been into running and doing half-marathons, but wasn't able to exercise at all."

With Pillow coaching her, the woman embraced her physical therapy. At her last session, she was on the treadmill for 15 minutes. "Seeing the reaction on her face after she got off the treadmill is the reason I do what I do," Pillow says. "It was a look of joy and accomplishment, because she realized that she could run for exercise again and was back to a normal life."

Being able to see someone progress is what drives many with bleeding disorders who now have a career in healthcare. When you've been a longtime patient, they say, there's something especially satisfying about changing roles and being able to navigate others on their path to better health.
* John Smith, MD's name has been changed for this article.