Doctors don't often consider bleeding disorders as a cause
Author: Ruth Ann Kirschman, WHNP-BC
When women ask their doctors about the cause and possible treatment for a heavy period, too many healthcare providers are quick to dismiss a bleeding disorder as a possible culprit. Often, we in the medical profession don't consider a bleeding disorder for more than a moment. Instead, we think: "Aren't bleeding disorders mainly in men? Don't heavy periods run in the patient's family? Many young women have heavy periods until their hormone levels stabilize after puberty."
[Steps for Living: Understanding Puberty]
As I look back over more than 30 years of caring for women, I realize that too often, I looked for a reason for excessive bleeding that had nothing to do with the clotting cascade. I was convinced it was something simple that would resolve with time. Awareness that it might be a bleeding disorder is the key element needed to start the process of discovery. Medical care providers truly want to get to the root of a patient's problems. We don't want to miss the diagnosis. We don't want to prolong the uncertainty. However, we often lack the awareness that it might be a bleeding disorder. (See "Turning Anger into Advocacy," and learn more about the new Victory for Women initiative.)
When awareness is not the issue, another problem is what to test and when. Some healthcare providers do not realize that testing for a bleeding disorder in women is inaccurate when the patient is taking estrogen because it raises some clotting factors. When to test depends on where the patient is in her menstrual cycle or whether she is pregnant. Further, proper testing requires specific requirements to be met; specimen mishandling can cause inaccurate results.
[Steps for Living: Bleeding Disorders in Women]
Even if medical professionals suspect a bleeding disorder, they may be unaware that there are wonderful resources through the National Hemophilia Foundation (NHF), its chapters and the hemophilia treatment centers network. And they may not know that numerous types of bleeding disorders affect women. If you are a woman with a bleeding disorder, the NHF Women with Bleeding Disorders Task Force asks you to take your story to school nurses, your doctors, your dentist, your pharmacist, your hairdresser. Talk to whomever will listen about the fact that women can have a bleeding disorder. Awareness will be the catalyst for victory over misunderstanding and misdiagnosis.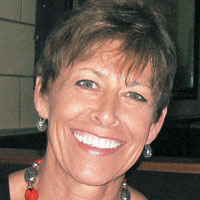 Ruth Ann Kirschman, WHNP-BC, is a women's health nurse practitioner and member of the NHF Women with Bleeding Disorders Task Force. She is pursuing a master's degree in women's health at the University of Colorado College of Nursing in Aurora.