You've probably heard that scientists are working hard to understand how genes may be used to treat genetic conditions. You may have even read one of our earlier articles about the goals and possible risks of this research, or about one method of gene therapy called gene transfer.
In case you missed it, here's a quick refresher! Gene transfer aims to introduce a working gene into the body. A transport vehicle called a therapeutic vector is used to protect and deliver the working gene inside the body. Are you ready to learn more? Let's dive in!
WHAT IS A THERAPEUTIC VECTOR?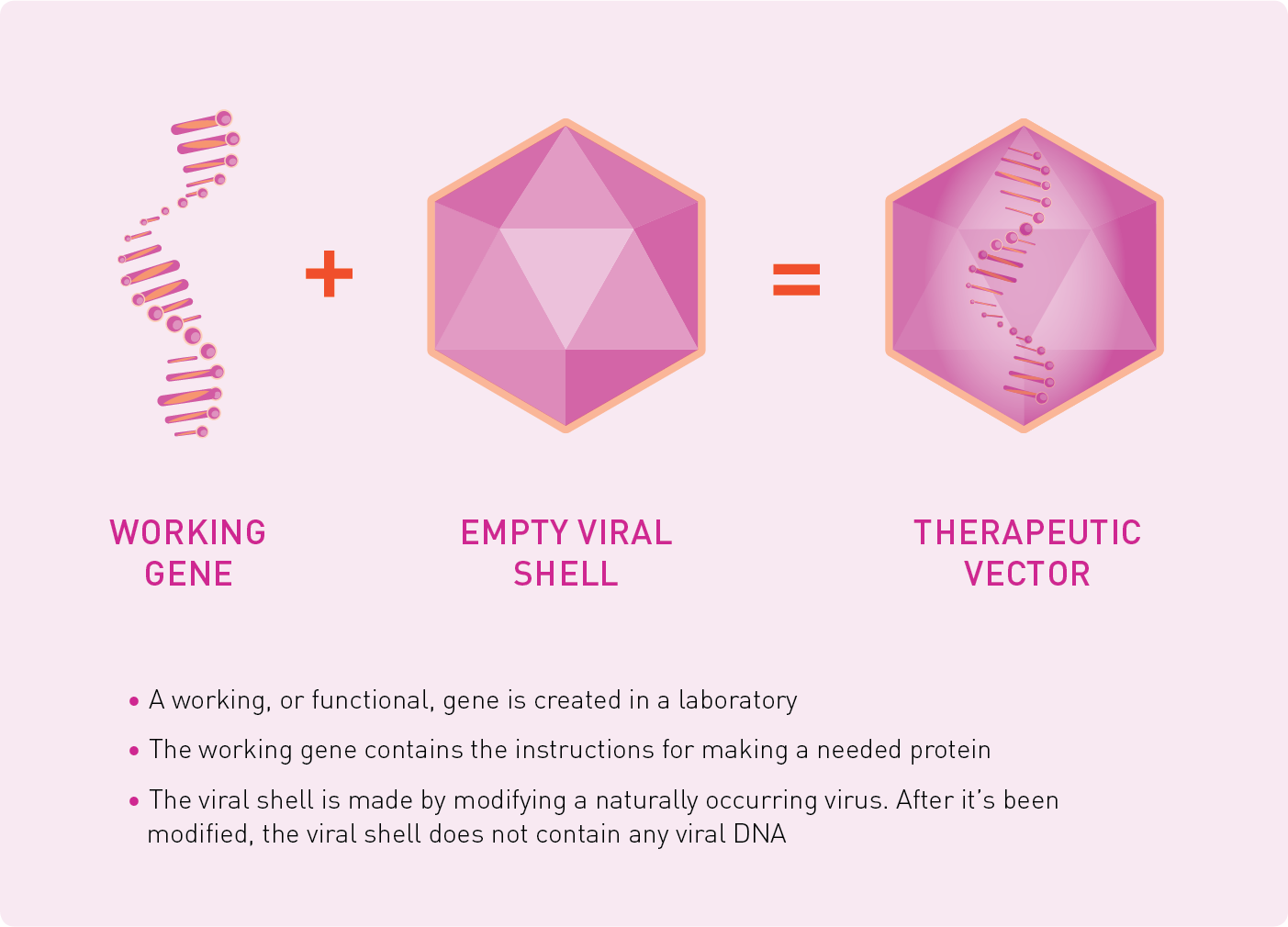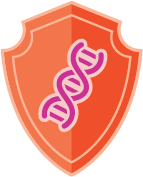 HOW ARE THERAPEUTIC VECTORS MADE?
Scientists create a viral shell in a laboratory. This viral shell does not contain any viral DNA; instead, it contains only working gene DNA. This combination of the viral shell and the working gene DNA is the therapeutic vector, which can then be delivered into the body.
Therapeutic vectors being used in research are commonly made from a type of virus called adeno-associated virus (AAV). This type of virus does not make people sick.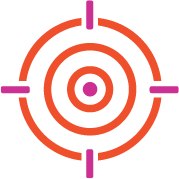 HOW DO THERAPEUTIC VECTORS WORK INSIDE THE BODY?
Therapeutic vectors serve as a transport vehicle to protect and guide the working gene. They are designed to deliver the working gene to certain cells. There, the working gene is designed to tell the body to start making the protein it needs to function properly. Clinical trial participants are regularly monitored to evaluate the safety impact from receiving the therapeutic vectors, as well as whether it results in the creation of any protein.
Different types of viruses used in therapeutic vectors bind to different types of cells inside the body, such as the brain, liver, heart, or muscle. Research is ongoing to determine which viruses can be used for individual treatments.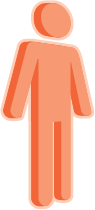 WHO IS ELIGIBLE FOR GENE TRANSFER THERAPY RESEARCH?
A healthcare provider determines whether a patient is eligible for gene therapy research by considering factors such as age, sex, and organ health. They may also check for antibodies against the virus being used to build the therapeutic vector. Antibodies help protect the body from external substances like bacteria or viruses.
The type of viruses used in gene transfer, like AAV, occur naturally and are found around the world. As a result, some people may have already been exposed to the virus and developed antibodies. This could impact the safety of certain gene therapies in research, as well as make them less effective or not effective at all.
No gene therapies for hemophilia A or B have been approved for use or determined to be safe or effective.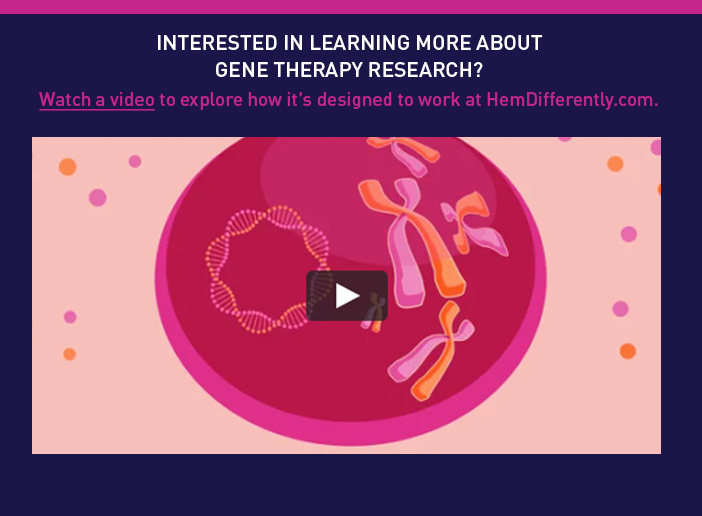 ---

© 2020 BioMarin Pharmaceutical Inc.
All Rights Reserved. MMRC-GTH-0580 11/20
---