Single parents need to find ways to recharge their batteries
Author: Diane S. Standish, LSW
If you are of a certain age, you might remember the TV shows The Courtship of Eddie's Father, The Partridge Family and One Day at a Time. They portrayed the life of a single-parent family, featuring an entertaining range of parents: bumbling, wise, fun-loving or exasperated. These were some of the early attempts to depict solo-parent families on TV.
With more than 13 million solo parents raising children in the US now, single parenting is no longer a new cultural phenomenon. According to a 2009 US Census Bureau report, more than 26% of children in the US live with a single parent. These parents know well the challenges of being mother, father, wage earner, disciplinarian, comforter, driver, housekeeper, homework helper…the list goes on. Add the roles of hemorrhage detector, medical communicator, factor infuser and health advocate to the mix, and you've got one very tired, possibly overwhelmed, parent.
The single parents interviewed in the cover article of this issue all mention the importance of support from family, friends or other parents of children with bleeding disorders. (See "Not Alone.") Some single parents have to be resourceful in finding support, by contacting community agencies or places of worship or through informal contacts with other parents. Hemophilia treatment center staff often help connect people with these resources.
Taking time for oneself is an often-recommended, but often-neglected, bit of advice for single parents. Financial and child care constraints, or guilt about putting one's own needs first, can get in the way. Still, it's important for single parents to find some ways to recharge their batteries. If circumstances permit, a weekend away or a dinner out with friends can be a restorative time. On a smaller scale, going to the gym, taking a walk, reading or watching a movie after the kids have gone to bed are all ways to relax and renew. Parents have to take care of themselves in order to take care of their children. Finding time to do that requires self-discipline and creativity.
[Steps for Living: Consider the Whole Child]
Whether by choice or by circumstance, being a single parent is difficult. However, with support and occasional "down time" for the parent, the family will be a healthy, nurturing one—the kind you don't often see on TV.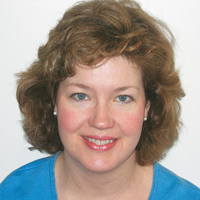 Diane S. Standish, LSW, is a mental health professional at the Hemophilia Center of Western Pennsylvania in Pittsburgh. She has a master's degree in social work and a postgraduate family therapy certificate from the University of Pittsburgh.